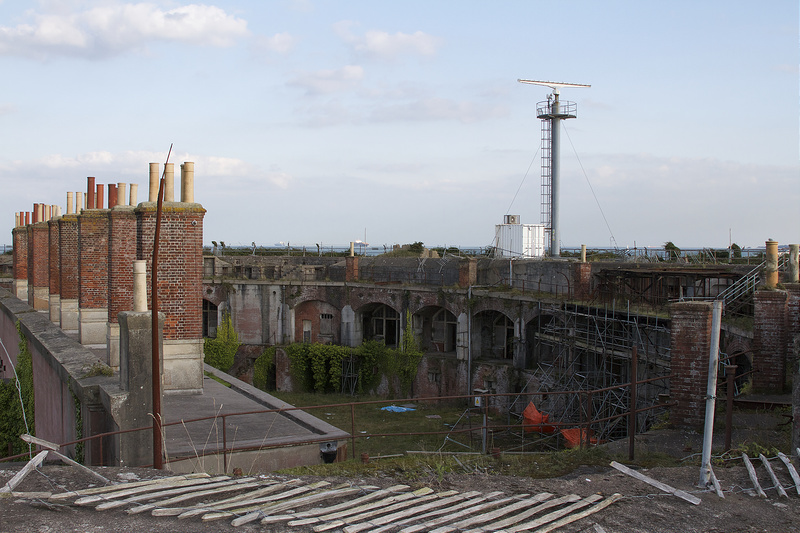 The Fort Gilkicker, a Grade II* Listed Building and Scheduled Ancient Monument, is a unique piece of Victorian engineering and of immense importance to the history of coastal defence in the United Kingdom.
Fort Gilkicker is a 'Palmerston' Fort, so called because it was commissioned in the 19th century by the then Prime Minister, Lord Palmerston, as a gun battery to protect the waters around Portsmouth, which was the most important deep sea anchorage in the British Empire, from the threat of invasion.
Built on the site of the earlier Fort Monckton Auxiliary Battery, construction commenced in 1863 and was completed in 1871. It consisted of 22 gun emplacements in a semi-circular series of granite-faced casemates designed to sweep the approaches to Portsmouth harbour with devastating gun fire.
Fort Gilkicker was stood down in 1956 when Coastal Defence was abolished.
The Visit –
I know this place has been done to death, but i had to check it out for myself. I went in over a couple of days first checking out the top and roof area, then on the second visit the rooms and tunnels. After having a walk round the fort we made are way in. Was a pleasant evening on both occasions the views and sunset from this place are really something else. I have to say it really is a shame to see this place in such a state, people have trashed it. The tunnels really are cool, so many different rooms, holes and fireplaces.