Let me take you on a journey through time throughout which, we will follow the journey of some of London's biggest secrets. Its underground deep level shelters.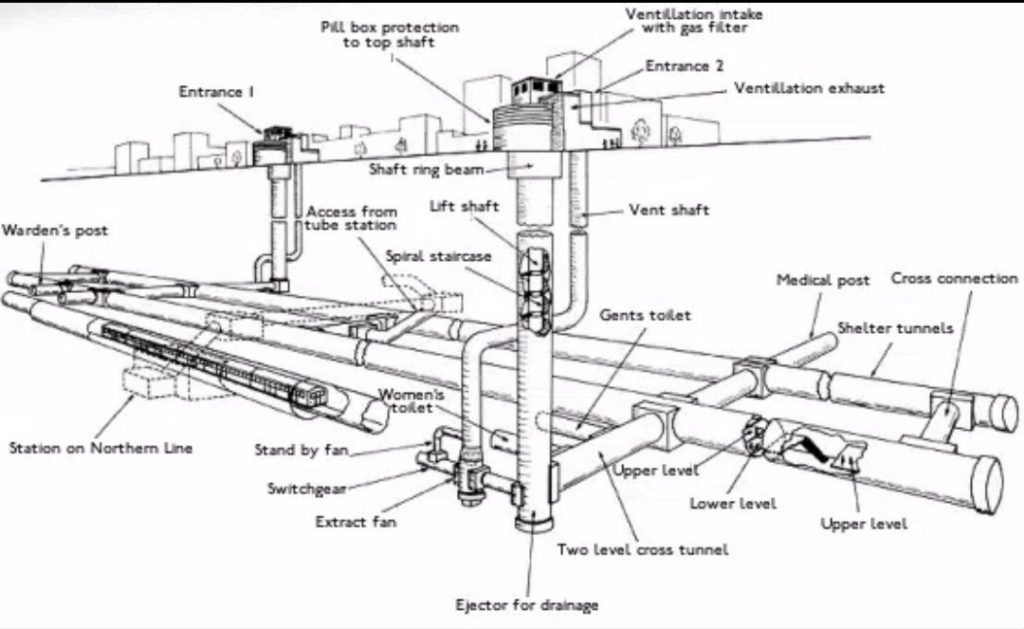 We will start by going back to the early 1930's when most of the worlds countries were starting to recover from the great slump, a period known as the "Great Depression". It had started in the previous decade. Sadly, a legacy of the 1st World War. During this time the amount of travellers on the London underground started to increase and a plan to open an expressway along side the Northern line was born.

Continuing our trip we then move forward to a dark period in our history, a time that the majority of us have never lived through, and the likelihood is never will do and yes you are correct. We have arrived in 1939 and the outbreak of WWII. This meant the construction of our expressway was cancelled.

We continue with our journey to 7th September 1940 when the Luftwaffe started a devastating attack on our capital and for 57 consecutive nights, London was bombed.

A new plan was then hatched, these shelters were built with two parallel tubes 16ft6 in diameter, and consisting of two floors. Each tunnel was separated into 4 sections and they were roughly 10 storeys below ground.
Whilst connected to mains water and electric they had their own emergency supplies. There were also first aid posts, wardens rooms, kitchens and toilets installed into interconnecting tunnels with access from two above ground buildings. There was also stairs leading up to the tube station they were built near.

The government along with the London Transport and the Ministry of Works decided to build 10 deep level shelters, the plan was to build them in 12000ft sections along the route of the expressway with the intention that once the war had ended they could be extended and converted into our expressway.

They fitted some wonderful 40s electrical equipment, most of which still works. Indeed this original 1941 Mercury Arc Rectifier is one of only around 50 left, the bulb glows up purple as sparks jump from a pool of mercury to a metal anode. These multi-phase transformers became known as the Octopus.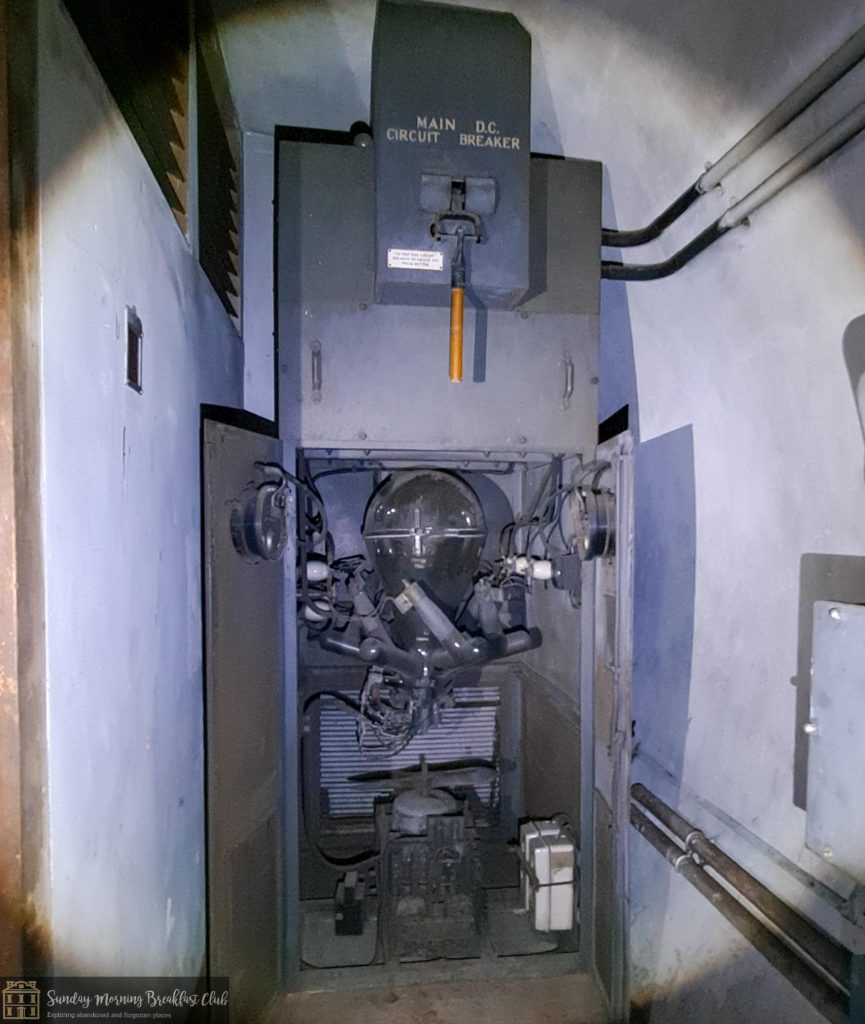 Most of the original beds are still in place, the plan was to house 10,000 people with each individual being given a bed that was reserved for them. This would keep 100,000 people safe from the bombs above.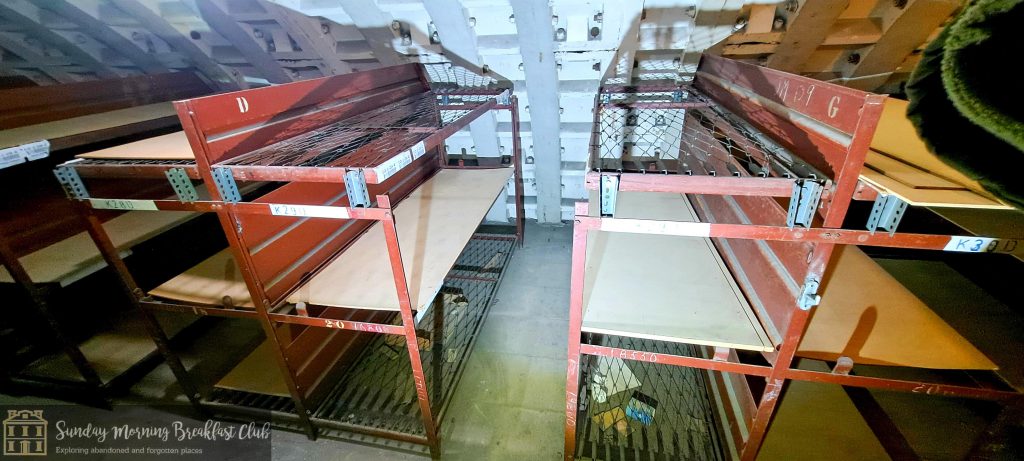 They took 18 months to build and the Blitz was practically over when they were ready, being expensive to maintain not many of them had people use them as air raid shelters. One of them was handed over to the Americans.
We arrive at our last stop back in the 2020s, we get to our destination to learn that the expressway was never built and the deep level shelters were used after the war as accomodation for the army. Most recently one was converted to a museum and some are used for data storage.

The bonus of the conversion not being done is we have some prime examples of almost untouched shelters, we have been in many across the country , in and out of London but have never seen any in this condition. They are perfect examples of deep level shelters and you won't explore many abandoned ones like these.