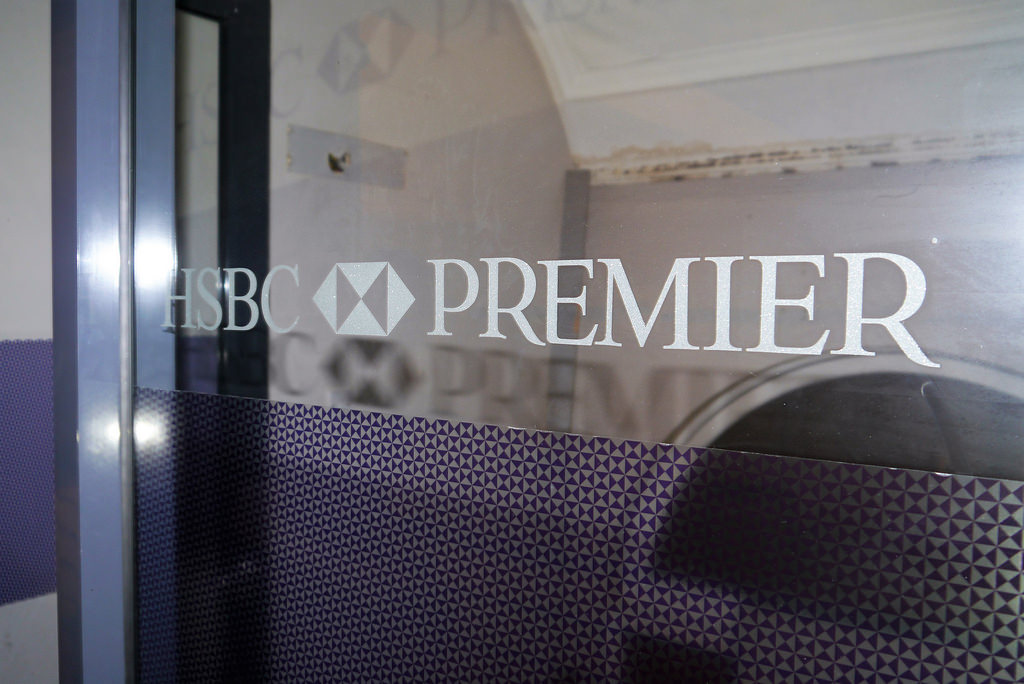 I searched for ages to try and find some actual history of this building and found nothing at all. I could only guess when it was built as the outside is quite something and doesn't fit in at all with the other buildings surrounding it. No date on the actual building itself as far as I could see, I know many old building have the date in a stone block or something similar on the outside. All I know about this place is that it was a HSBC bank until fairly recently. Before that it was a high end jewellers, perfect place as there are loads of really old vaults underground like nothing I have ever seen.
The Explore
I was completely unaware of this place being an "explore" and had no idea it was even empty. Until I was with another site member who runs the roofs in the city and he told me of a possible explore. So shout out to Tizzy!
No one had really been in here due to the funny access so the place was messy but not trashed. No graffiti there wasn't much rubbish everywhere and no sign of vandals, which makes a change for this city!
We didn't want to be in long as the bank is on the high street and is busy with people all hours usually. We quickly got in and found ourselves inside the main entrance room of the bank. We flicked the light switches and all the lights came on, all the power was on for everything! The water was still on and so was the air conditioning AND the heating hahaha, it was absolutely sweltering hot in there. We had a good look round the main part of the bank and then jumped in the lifts as they were still working, which was freaky as shit and went down to the basement.
I will let the pictures do the rest of the talking as there's not much to say about the best part of the bank, the vaults. With all the power and lights on it made shooting them ideal! They were in mint condition and had walls about six foot thick, with some of the most serious doors I have ever seen.