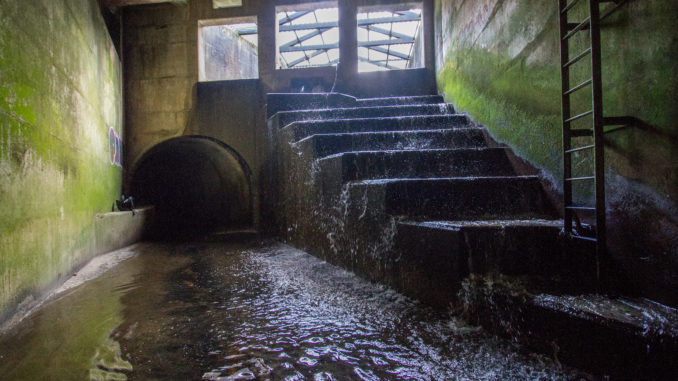 The Malago Road (Dreadnought storm drain, bristol) area in Bedminster bristol was prone to minor flooding up until the late sixties, then shortly after the building of a new housing estate nearby in 1968 during a severe storm it suffered a major flood in proportions never seen before…
The old Victorian storm drain could no longer cope with the increased run off from the new housing estate and something drastic had to be done to prevent further flooding and damage.
So in 1971 the Malago storm water interceptor was built to alleviate flooding in the Bedminster basin. Due to its increased size it could deal with massive amounts of run off as well as coping with the tidal surge that enters from the tidal portion of the river Avon new cut.
It is roughly 2 miles long, and runs adjacent to the Southern Foul Water Interceptor, with various overflow chambers along the way.