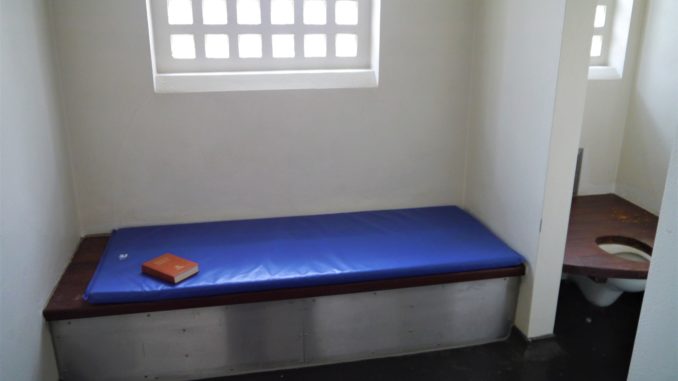 This police station is divided into two sides, the court rooms side and the police cells side. I have previously explored and done a report on the side containing the court rooms and juvenile court rooms however the side with all the juicy bits has always been sealed tight and I could never get in. Recent events and a bit of thinking however meant we could finally gain access and explore the cells, custody suits and interview rooms.
About the only people in this side of the location as of yet were just copper thieves by the looks of it. The only damage caused was to the ceilings, due to pipes and cables being ripped out and stripped. As far as the kids, tourists and human shits (same thing) laying about, there were none.
Without doubt the biggest one out of the collection I have done with the most amount of cells, but not the best condition. Bitterne tops that one! However that being said I was surprised and impressed to see the "mattresses" on the beds still and bibles in the cells. A few other nice original items lay about such as evidence bags, tags, keys and some medical supplies.
A great one off the list as its been a location I've wanted to complete for a while, as it was over a year ago probably I first explored the other side of this location. I should be making a short video soon on my YouTube channel so have a look if your interested!